Our Process Approach
QIS has developed a "Process Approach" 
which truly creates a proactive quality assurance program.
We like to say it is "flexible today to meet your needs of tomorrow."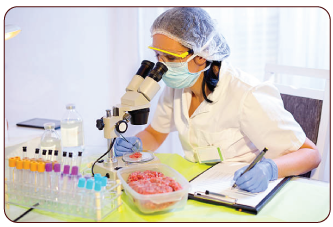 Our Process Approach
Listens, understands, and establishes outcomes

Our Process Approach

Employs fiscal responsibility

Accumulates pertinent information

Creates a framework of real time information

Achieves believable, credible results
QIS has several time Quality Inspection Service tested programs in place 
that have generated significant value for our customers.
QIS is constantly looking at continuous improvement. 
Food Safety is dynamic in technology and the scientific process 
never allows for static thinking.